OK after having left this at my FLGS last week by accident I got my 25th anniversary Imperial fist back on the bench this weekend and made some headway into the banner. More of the detail has been filled in, a gloss varnish applied and an oil wash. On the home stretch with this one now. Need to finish the base detail and the orks head and then decide if I want to do any source lighting around the plasma pistol....undecided on that at the moment.
Next up are a couple of Sanguinary Priests on the bench, one is the Corbulo model who is probably on his 5th paint scheme now :) For some reason I really don't like painting this mini. I don't especially like the pose but I have had him for years and is pretty much part of my Blood Angels furniture so to speak. He has had his armour detail pretty much done and an oil wash as well which was then cleaned up. Just need to do his face and hair now and he will be pretty much there.
Lastly a jump pack Sanguinary Priest kit bashed from the Death Company sprues. Painted using the same technique as Corbulo.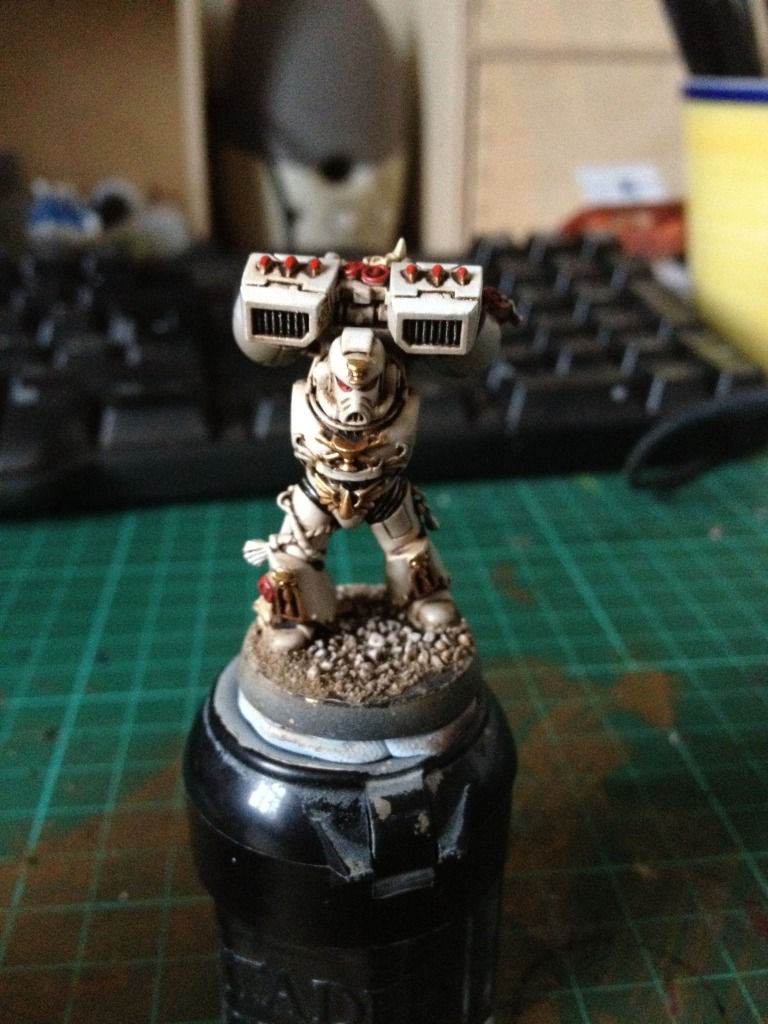 Thanks for looking.