Hi there,
Apologies for the lack of updates recently. My wife and I welcomed our first daughter into the world and hobbying took a bit of a back seat for a while. Things have now settled down again and work on my Blood Angels has resumed.
Below are the Land Raider Redeemer/Crusader wip's, the Storm Raven and the 30 odd tactical and assault marines that have been repainted with the airbrush to match the tank colour scheme.
The Land Raider interior has been primed with Vallejo Polyurethane Grey Primer and then covered in VAC Sand with VAC Sandy Brown in the recesses. The surfaces where then chip effected with VAC Gun on an old bit of sponge before sealing with a gloss varnish and washing the recesses. The whole thing was then sealed in Matt varnish and Pigments applied dry onto the floor and assault ramp and around the base of the sides to create a unified effect of a vehicle that has seen action with constant movement in and out. The engine plate was masked off and airbrushed with VAC Steel, gloss varnished then given several glasses of a dark blacky brown wash and a sepia wash in varying number of layers to build up the effect. It was then Matt varnished and hit with black pigments to give the effect of soot build up on a machine that is active in the field.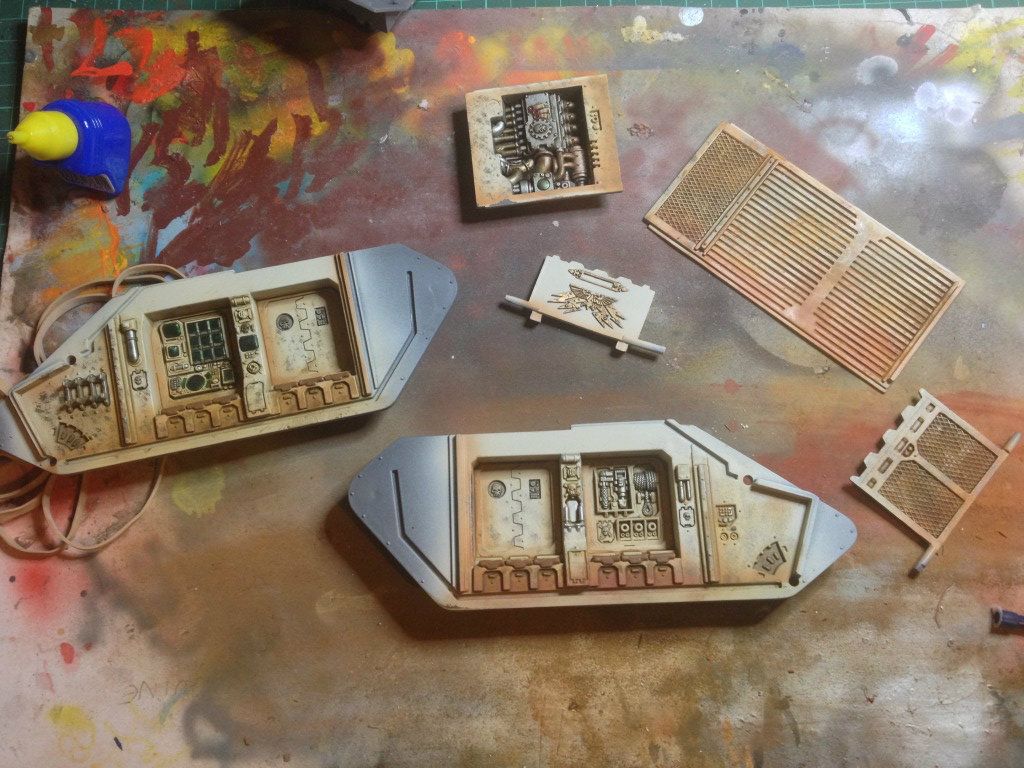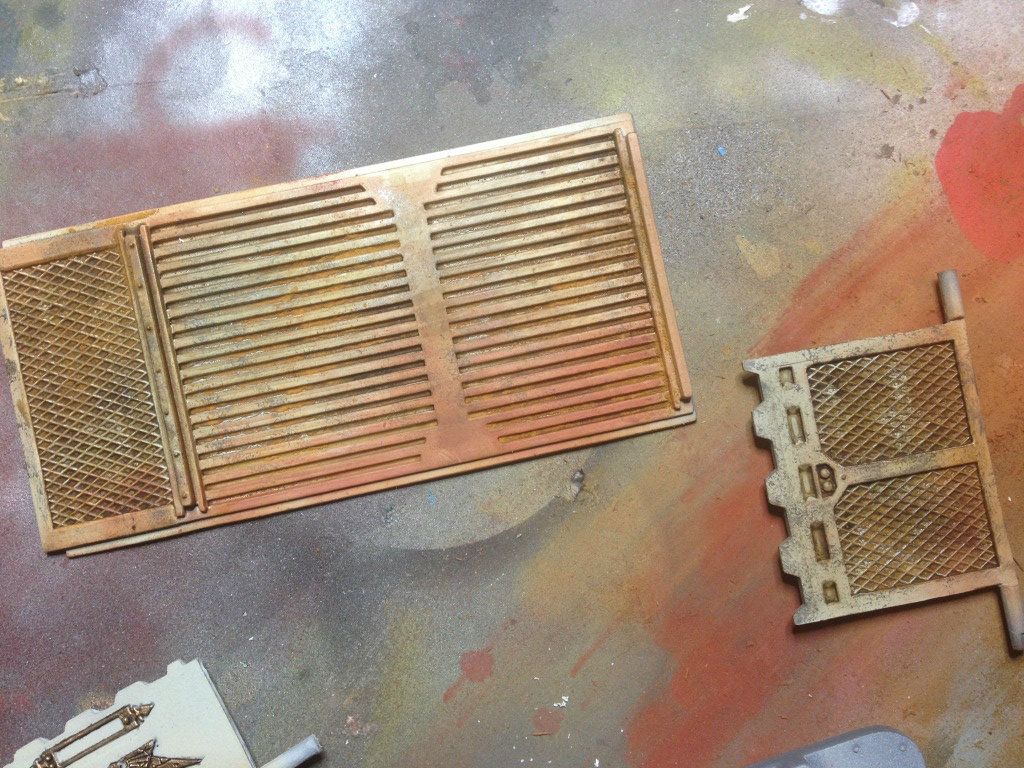 It has now been assembled and is ready for the outer to be primed....pics of that to follow.
Now we have the Storm Raven that just needs its turrets finishing and the Blood Strike missiles finishing then it can be gloss varnished and oil pin washed before pigments are applied. I have picked up the AK interactive range of enamel effects after seeing them used to great effect on Marneus Calgar's YouTube Channel http://www.youtube.com/user/MarneusAugustaCalgar. Looking forward to using them.
In the background you can see all the troops ready for their final Satin Varnish coat and weapons attached.